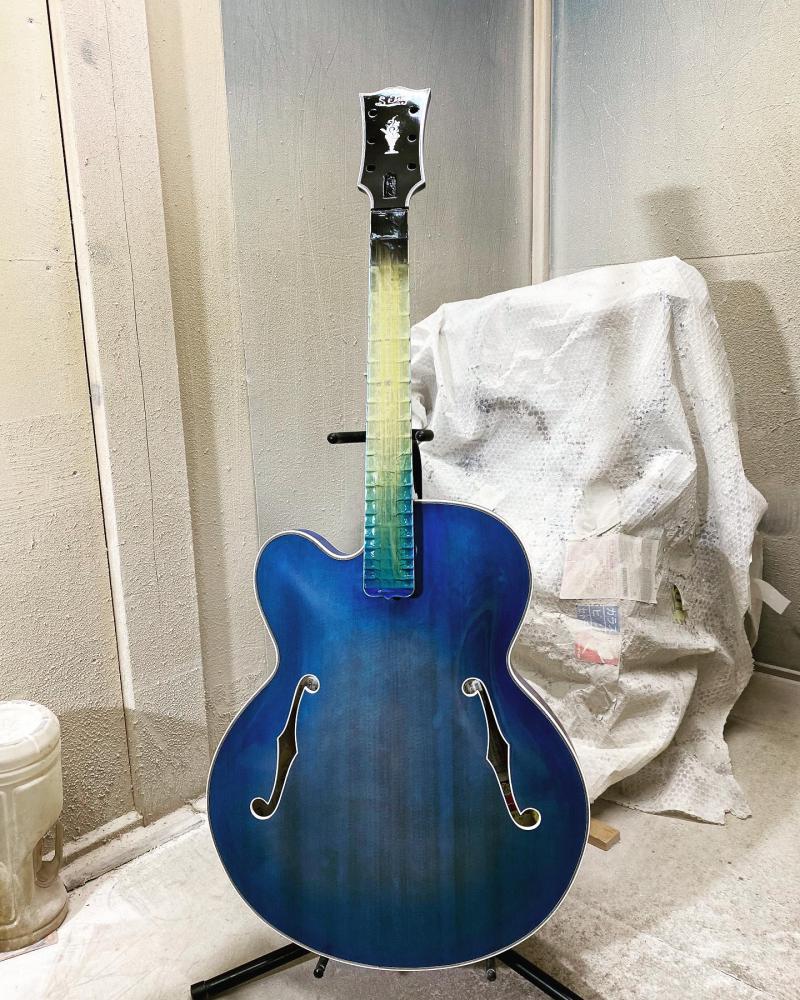 S.Tsuji Guitars New Archtopguitar Byrdland Lefty Model
Arch top
Product code:AT004
I made a Byrdland model for the left by custom order, and when I checked the order sheet to install the parts after painting was completed, I noticed a serious mistake. I made it with Venetian specifications where the cutaway part has to be Florentine. I will remake it again with Florentine Cutaway specifications.
Along with that, we will offer this Byrdland model (Venetian Cutaway specification) as a finished product at a special price with parts attached. If you are considering purchasing, please contact us and we will inform you of the specifications etc.
We look forward to hearing from you.
■Product specifications
The specifications are shown in the spec sheet in the image below.
Price:550,000 Yen (tax included)