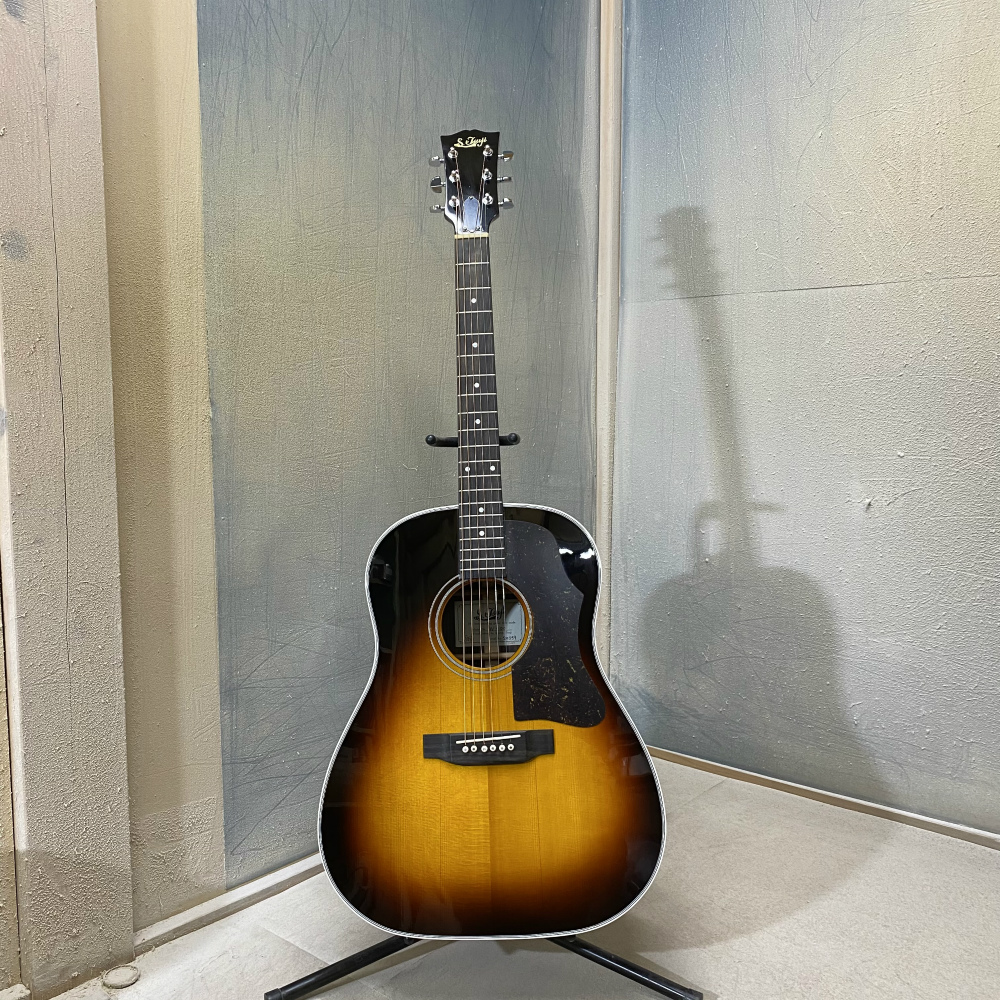 S.Tsuji W-100 Model
Acoustic
Product code:FT002

It was sold in the W series of Chaki's acoustic guitar (Western guitar at that time) in the folk guitar boom of the 1970s, and there were various model numbers from plywood models to single plate models.
Among them, since the time when Shiro Tsuji was enrolled at Chaki Stringed Instrument Mfg. Co., Ltd., he has been producing the 100 series of W series with a single plate model.
At that time, the W-100 sold in the folk guitar boom was reprinted as the S. Tsuji W-100.
There are round shoulders and square shoulders, and the colors can be custom ordered.

Speaking of a guitar, it is an acoustic guitar, but the secret that makes the performer's sound sound farther is the structure that makes the bass of the guitar sound. At our workshop, we have created a unique structure through more than 50 years of ingenuity and ingenuity so that the bass sounds the best. Handmade guitars one by one produce a mellow sound.
■Product specifications
Model name: S.Tsuji W-100
Body size: 16 inches
Body color: Sunburst
Top: Sitka spruce
Side & Back: Indian Rosewood
Neck: mahogany
Fingerboard: Ebony
Nut: beef bone 44mm
Scale: 625mm
Bridge & Tailpiece: Ebony
Peg: GOTOH / SG301-EN01-L3R3
Price:660,000 Yen (tax included)