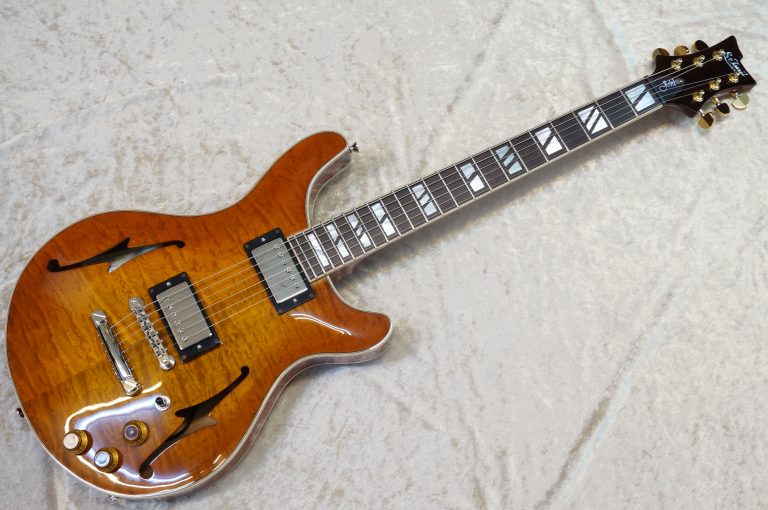 S.Tsuji TS-13 Model
Semi-acoustic
Product code:SA002
A small model of a semi-acoustic guitar.
It is a type of guitar that is usually found in solid guitars, but the top is made of quilted maple with a beautiful heather, and the sides and back are made of mahogany. The enamel body is machined from a single plate, and has the characteristics of a solid guitar, such as the sustaining sound and less howling. Due to this flexible timbral nature, you can hear it in all kinds of popular music, including jazz and rock.
Custom orders for desired materials, body colors, pickups, etc. are possible.
■Product specifications
Body shape: 13 inches (PRS style)
Top: Quilt maple single plate machined
Side back: mahogany
Neck: mahogany
Fingerboard: Ebony
Nut: beef bone 43mm
Scale: 635mm
Bridge: Tune O. Matic
Tailpiece: Stop tailpiece
Pickups: 2 pickups (Linday Modern PAF)
Price:935,000 Yen (tax included)